One of the appealing things about open-source is that it invites modification to the underlying technology. In the case of the RISC-V instruction set architecture (ISA), this includes adding user-defined…
Keep up with the vibrant RISC-V Community by following us on social channels
RISC-V: The Free and Open RISC Instruction Set Architecture
RISC-V is the free and open ISA
… Driven through Open collaboration
… Enabling freedom of design across all domains and industries
… Cementing the strategic foundation of semiconductors
Welcome to the Open era of computing!
RISC-V International is a non-profit organization supporting the free and open RISC instruction set architecture and extensions. We enable open community collaboration, technology advancements in the RISC-V ecosystem, and visibility of RISC-V successes.

One of the appealing things about open-source is that it invites modification to the underlying technology. In the case of the RISC-V instruction set architecture (ISA), this includes adding user-defined…
One of the main FOSSi projects I've been running the last couple of years is SweRVolf, a FuseSoC-based reference platform for Western Digital's family of RISC-V cores collectively called SweRV. I have…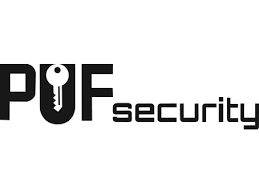 The number of connected IoT devices exceeded 46 billion in 2021 and is expected to reach a remarkable 125 billion by 2030. This will shift the semiconductor market significantly as…
"Embedded Linux people build custom Linux systems." Thats how things are, right? And yeah, they do that a real lot for sure. But why invest all that effort? Aren't there…
Founded in Collaboration with the CHIPS Alliance, OpenPOWER Foundation, and Western Digital, the Alliance is Focused on Providing Support Programs, Learning Opportunities, and Mentoring for Women and Underrepresented Individuals in…
ZURICH and SAN FRANCISCO – July 28, 2021 – RISC-V International announced the 2021 RISC-V Summit that will bring together the open hardware community for three days of deep technical…
Join RISC-V International
RISC-V International comprises a large member organization building the first open, collaborative community of software and hardware innovators powering innovation at the edge forward. Through various events and workshops, RISC-V International is changing the way the industry works together and collaborates – creating a new kind of open hardware and software ecosystem. Become a member today and help pioneer the industry's future de facto ISA for design innovation.
Join Now