The online courses are offered on edX.org and will make RISC-V training more accessible SAN FRANCISCO - EMBEDDED WORLD - March 2, 2021 – The Linux Foundation, the non-profit organization…
RISC-V: The Free and Open RISC Instruction Set Architecture
RISC-V is the free and open ISA
… Driven through Open collaboration
… Enabling freedom of design across all domains and industries
… Cementing the strategic foundation of semiconductors
Welcome to the Open era of computing!
RISC-V International is a non-profit organization supporting the free and open RISC instruction set architecture and extensions. We enable open community collaboration, technology advancements in the RISC-V ecosystem, and visibility of RISC-V successes.
Keep up with the vibrant RISC-V Community by following us on social channels
For the latest update, watch Calista's keynote at RISC-V Summit
Keynote: RISC-V Unconstrainted Growth and Opportunity
Calista Redmond – RISC-V International
With the recent announcement of BeagleVTM, reported by premium technology media Ars Technica, Tom's Hardware, CNX Software, as well as many others, a new name has emerged in front of…
 RISC-V International has more than 1,000 members across over 50 countries who are working in hardware, software, services, and various industries for a strong and healthy RISC-V ecosystem. It is…
One of the charming aspects of RISC-V is that it's so… flexible. As an open-source processor specification, absolutely anyone can use it, modify it, and commercialize it. There are no…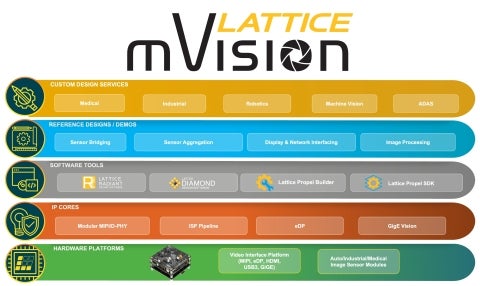 HILLSBORO, Ore.--(BUSINESS WIRE)--Lattice Semiconductor Corporation (NASDAQ: LSCC), the low power programmable leader, launched the latest version of its award-winning solutions stack for low power embedded vision systems, Lattice mVision™ 2.0. The…

The online courses are offered on edX.org and will make RISC-V training more accessible SAN FRANCISCO - EMBEDDED WORLD - March 2, 2021 – The Linux Foundation, the non-profit organization…
RISC-V International Unveils Fast Track Architecture Extension Process and Ratifies ZiHintPause Extension Fast Track significantly accelerates the ratification of small architecture extensions Zurich – Feb. 23, 2021 – RISC-V International,…
Join RISC-V International
RISC-V International comprises a large member organization building the first open, collaborative community of software and hardware innovators powering innovation at the edge forward. Through various events and workshops, RISC-V International is changing the way the industry works together and collaborates – creating a new kind of open hardware and software ecosystem. Become a member today and help pioneer the industry's future de facto ISA for design innovation.
Join Now
Stay Connected With RISC-V