January 13th, 2021, Shenzhen, China and Rochester MI, USA:  Seeed and BeagleBoard.org® have announced an official collaboration with the leading RISC-V solutions provider, StarFive, to create the latest member of the BeagleBoard.org® series, BeagleV™ (pronounced Beagle five.) BeagleV™ is the first affordable RISC-V board…
RISC-V: The Free and Open RISC Instruction Set Architecture
Technology. Opportunity. Community.
RISC-V International is a non-profit organization supporting the free and open RISC instruction set architecture and extensions. We enable the community to spend their time and resources innovating and not duplicating.
Join us and see how open technical collaboration along with the support of many RISC-V programs can accelerate your business.
Keep up with the vibrant RISC-V Community by following us on social channels
For the latest update, watch Calista's keynote at RISC-V Summit
Keynote: RISC-V Unconstrainted Growth and Opportunity
Calista Redmond – RISC-V International
This blog was submitted by Silex Insight. If you are designing systems based on a RISC-V architecture, for example to run highly connected applications, you want to include tight,…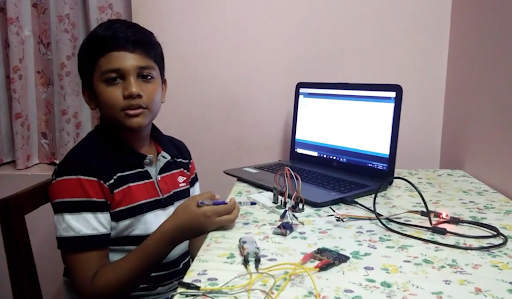 Last month I had the great pleasure of sharing a blog post about Nicholas Sharkey, an amazing 13 year-old who participated with graduate students and professionals in an online workshop…
Seeed Studios—the makers of the Odyssey mini-PC we reviewed back in August—have teamed up with well-known SBC vendor BeagleBoard to produce an affordable RISC-V system designed to run Linux. The new BeagleV (pronounced "Beagle Five") system…
What's the RISC-V movement all about? What are the major misconceptions about RISC-V? Has it moved from initial experimentation to practical implementation? At the all-digital CES 2021, a panel discussion hosted…
Each year, RISC-V International recognizes certain members of the community who have gone above and beyond in their dedication and effort with RISC-V. These are the awards for 2020. RISC-V…
Silicon startup Stream Computing to join the RISC-V Board of Directors and Technical Steering Committee to advance open source AI innovation Zurich – Dec. 8, 2020 – RISC-V International, a…
Join RISC-V International
RISC-V International comprises more than 500 members building the first open, collaborative community of software and hardware innovators powering innovation at the edge forward. Through various events and workshops, RISC-V International is changing the way the industry works together and collaborates – creating a new kind of open hardware and software ecosystem. Become a member today and help pioneer the industry's future de facto ISA for design innovation.
Join Now
Stay Connected With RISC-V