Verification Engineer – Random Test Generator 2-8Yrs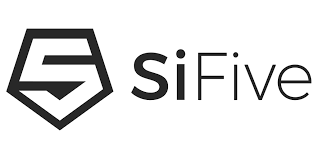 Website SiFive Inc
Pioneers who introduced RISC-V to the world
About SiFive
As the pioneers who introduced RISC-V to the world, SiFive is transforming the future of compute by bringing the limitless potential of RISC-V to the highest performance and most data-intensive applications in the world. SiFive's unrivaled compute platforms have enabled leading technology companies around the world to innovate, optimize, and deliver the most advanced solutions of tomorrow across every market segment of chip design, including artificial intelligence, machine learning, automotive, datacenter, mobile, and consumer. With SiFive, the future of RISC-V has no limits.
Verification Engineer – Random Test Generator
BANGALORE/HYDERABAD, INDIA
DESIGN VERIFICATION, RANDOM TEST GENERATOR, TOOL DEVELOPMENT
SiFive is looking for verification engineers who are passionate about quality of the design and interested in working on the latest CPU verification methodology through development and usage of random test generators. This test generator development role provides opportunities to develop and apply Software Engineering principles for tool development for industry-leading CPUs based on revolutionary open-source RISC-V Architecture.We are looking for people who are as excited as we are about working in a fast-paced dynamic environment to bring products to market quickly, with high quality and exceptional performance.
We have multiple positions open at various levels. Join us and surf the RISC-V wave with SiFive!
Responsibilities:
Architect, design and implement Random Test generator tool for  RISC-V CPU cores.
Use latest SW development processes to engineer the this SW product
Continuous development of new features/enhancements in the random test generators as per CPU and IP product roadmap
Provide high quality specifications and user support for internal design verification team users
Collaborate with Design and verification team on the test generator features and priority of execution
Knowledge sharing through great documentation and user training as needed.
Requirements:
2 to 8 yrs of experience  in CPU/IP design and verification with hands on SW tool development experience
Excellent programming with Object-oriented concepts, tool chain, SW build and debugging skills
Strong SW development experience with knowledge of best practices.
Knowledge of CPU and System level architecture/microarchitecture for any industry standard architecture (RISC V, Arm, x86). Having knowledge of RISC-V architecture is a big plus
Knowledge of key processor design concepts like, pipelineing, Caches, Virtual memory systems, Coherency, Ordering, etc
Familiarity with typical Embedded Software Development flows methodologies will be a plus
Attention to detail and ability to learn and ramp up on new design concepts.
Ability to work well with others and a belief that engineering is a team sport.
BS/MS degree in EE, CE, CS or a related technical discipline, or equivalent experience.
SiFive is proud to be an equal employment opportunity workplace. We offer a competitive compensation package; employee stock option program, and much more.
View All Jobs