RISC-V International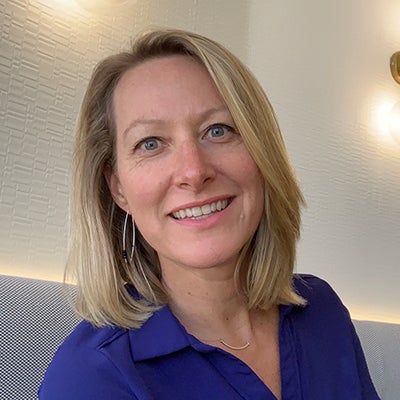 Calista Redmond
CEO, RISC-V International
Calista Redmond is the CEO of RISC-V International with a mission to expand and engage RISC-V stakeholders, compel industry adoption, and increase visibility and opportunity for RISC-V within and beyond RISC-V International. Prior to RISC-V International, Calista held a variety of roles at IBM, including Vice President of IBM Z Ecosystem where she led strategic relationships across software vendors, system integrators, business partners, developer communities, and broader engagement across the industry. Focus areas included execution of commercialization strategies, technical and business support for partners, and matchmaker to opportunities across the IBM Z and LinuxOne community. Calista's background includes building and leading strategic business models within IBM's Systems Group through open source initiatives including OpenPOWER, OpenDaylight, and Open Mainframe Project. For OpenPOWER, Calista was a leader in drafting the strategy, cultivating the foundation of partners, and nurturing strategic relationships to grow the org from zero to 300+ members. While at IBM, she also drove numerous acquisition and divestiture missions, and several strategic alliances. Prior to IBM, she was an entrepreneur in four successful start-ups in the IT industry. Calista holds degrees from the University of Michigan and Northwestern University.
RISC-V International
Mark Himelstein
CTO, RISC-V International
Before RISC-V international Mark Himelstein was the President of Heavenstone, Inc. which concentrated on Strategic, Management, and Technology Consulting providing hardware and software product architecture, analysis, mentoring and interim management. Previously, Mark started Graphite Systems, Inc (acquired by EMC) where he was the VP of Engineering and CTO developing large Analytics Appliances using highly integrated FLASH memory. Prior to Graphite, Mark held positions as the CTO of Quantum Corp, Vice President of Solaris development engineering at Sun Microsystems and other technical management roles at Apple, Infoblox, and MIPS.
Mark has a bachelors degree in Computer Science and Math from Wilkes University in Pennsylvania and a masters degree in Computer Science from University of California Davis/Livermore. In addition to publishing numerous technical papers and holding many patents, he is the author of the book "100 Questions to Ask Your Software Organization".
Tiffany Sparks
Director of Marketing
RISC-V International
Tiffany Sparks
Director of Marketing, RISC-V International
Tiffany Sparks heads up all marketing activities for RISC-V International, focusing on a mission of helping members be as wildly successful as possible. Tiffany has more than 20 years of experience in marketing and strategic communications, working in companies across the IP, Security, Semiconductor and EDA industries. Prior to joining RISC-V International, Tiffany led the strategic communications team responsible for market solutions at Synopsys, and she also oversaw Synopsys' first global, virtual user group event. Tiffany also led campaigns and communications teams at companies such as Arm and Globalfoundries. Tiffany started her career as a journalist. She holds a degree from the University of Pennsylvania.
Jeff Scheel
Director of Technical Programs
RISC-V International
Jeff Scheel
Director of Technical Programs, RISC-V International
Jeff Scheel joined the Linux Foundation in May 2021 as a Technical Program Manager for the RISC-V Foundation.  He brings over 30 years experience in the Software Engineering industry, spending most of his career at IBM where he predominantly established, grew, and led Linux for IBM Power Systems.  Other experiences included I/O adapter firmware development and logical partitioning (LPARs) for the AS/400.  He was a charter member of the OpenPOWER Foundation, serving as the Chair of the System Software Work Group and the Technical Steering Committee.
Jeff holds a Bachelor's of Science in Computer Engineering from the University of California at Davis.  He also has work experience with HP and Canonical.  He loves open source development and world-wide innovation.
Megan Lehn
Community Director
RISC-V International
Megan Lehn
RISC-V International Community Director
Megan Lehn is a Community Director for RISC-V International and works on Learn Online, Advocacy and Alliance programs to grow the RISC-V Community.
Rafael Sene
Technical Program Manager
RISC-V International
Rafael Sene
Technical Program Manager, RISC-V International
Rafael Sene joined the Linux Foundation in November 2022 as a Technical Program Manager for RISC-V International. He spent most of his career at IBM literally working as a full-stack engineer, from low level development and code analysis up to the cloud, wearing different hats and playing different roles. In addition, he also led academic outreach initiatives focused on maturing the ecosystem around the IBM POWER processor architecture. He is a lifelong learner and holds a Bachelor of Computer Science, 2 MBAs and many other specializations. Last but not least, he is a mountain-biker.