New RISC-V International member SOPHGO is committed to the development and promotion of AI RISC-V CPU and other computing products. RISC-V member Milk-V delivers high-quality RISC-V products to developers, enterprises, and consumers,  to promote the development of the RISC-V hardware and software ecosystem. Together, these two members have created a must-have RISC-V motherboard. 
SOPHGO's 64-core RISC-V CPU codenamed SG2042 has been implemented into a motherboard by Milk-V and assembled as a RISC-V workstation named Pioneer Box.

The Pioneer Box is a standard mATX form factor. The PC-like interface, coupled with PC industrial compatibility, delivers native RISC-V development environments and one of the industry's most premier RISC-V desktop experiences. As RISC-V developers and hardware enthusiasts look for the latest motherboard, the Pioneer Box is a go-to option. 
At this week's RISC-V Summit Europe, SOPHGO is donating 50 Pioneer Boxes to be shared with the RISC-V ecosystem. The company is committed to furthering the advancement of the open standard ISA and its supporting software ecosystem.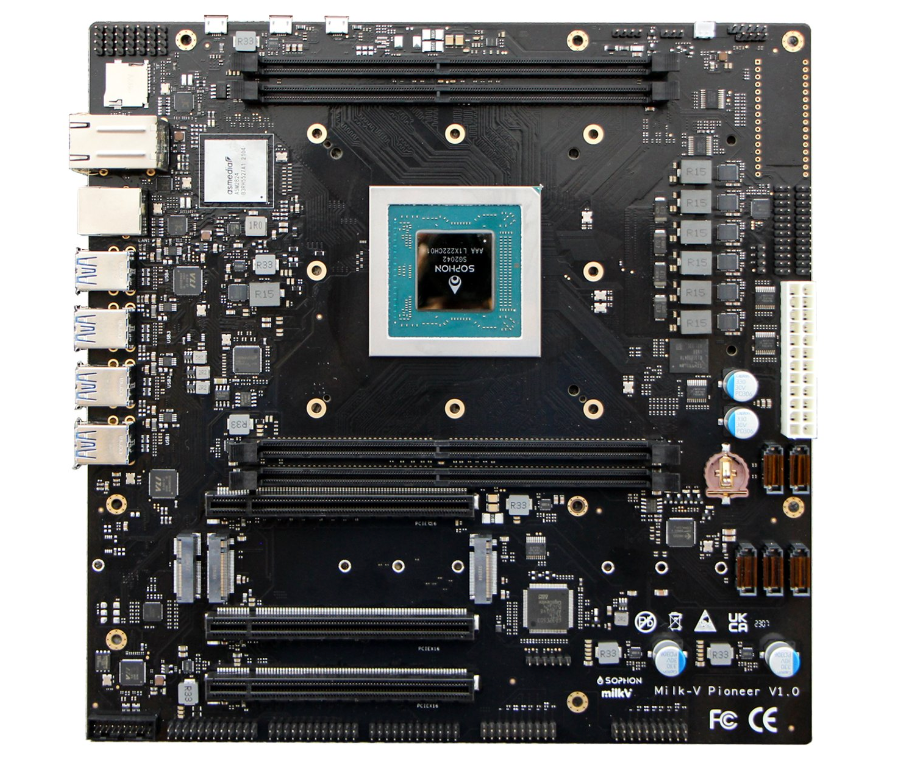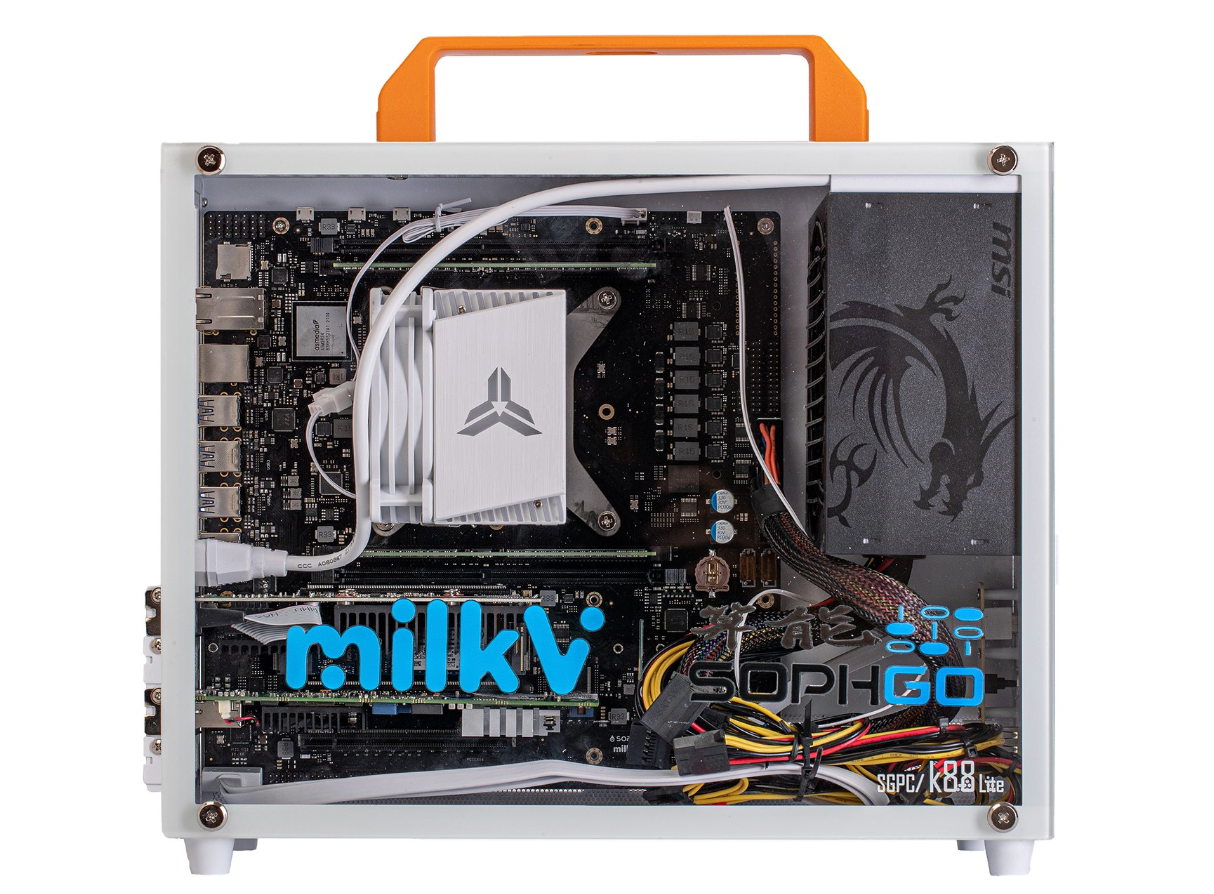 Key features of the Pioneer Box include:
Processor: SOPHGO SG2042 (64 core C920, RVV 0.71)

Memory: 4x DDR4 DIMM slots up to 128 GB RAM support

PCI Express: 3x PCIe x16 Slot (PCIe 3.0 x8)

Storage: 5x SATA

Size: 24.4 x 24.4 cm

Power: 1x standard 24 P ATX power connector

Ethernet: 2x RJ45 2.5 G

Wireless: 1x M.2 E KEY (PCIe 3.0 x1 + USB 2.0)

USB:

8x USB3

1x USB header for front panel (2x USB 3.0)

1x USB debug console

Other:

1x misc header for front panel power, reset, LED, etc.

1x SPI Flash for BIOS

1x MicroSD card for recovery or OS loading

2x M.2 M-key (PCIe 3.0 x4)
Pioneer Box
1x Pioneer board

64 GB 3200 MHz DDR4

1x 1 TB PCIe 3.0 SSD

1x Intel X520-T2 network card with 2x 10 Gbps RJ45 ports

1x AMD R5 230 graphics card with HDMI, VGA, and DVI

1x MSI A350 350-W power supply

1x cooler with PWM Fan up to 2300 RPM supporting up to 160-W D-TDP

Slim, white enclosure with handle
More details on the Pioneer Box can be found here and don't forget to check out our video.